I can honestly say I would not be able to create the things I do if it had not been for my mother. Throughout my childhood we were always working on some sewing or creative project or another. She patiently bought me vintage formalwear from the local Goodwill and provided space to store the stuff. She endulged my taste for expensive designer clothes by taking me to Walnut Street in Shadyside, and then made copies of the things I wanted! (Walnut Street was the gathering place of high end boutiques and designer outlets back in the day.)
She made my prom gowns, my wedding gown, my doll clothes, the linens and curtains that decorated my childhood bedroom, play clothes, and many other things to strange to mention (like red flannel underwear for a rooster). Check back to see pictures of her finest projects!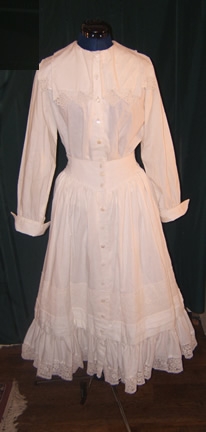 Mom's 1900 Meets 1980 White Dress
White cotton lacy blouse and skirt.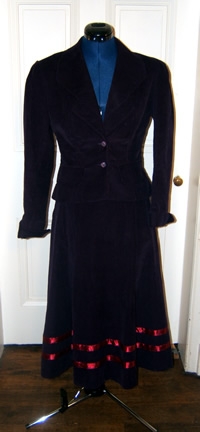 Mom's Ralph Lauren Victorian Suit
Vogue pattern for Edwardian inspired jacket and skirt.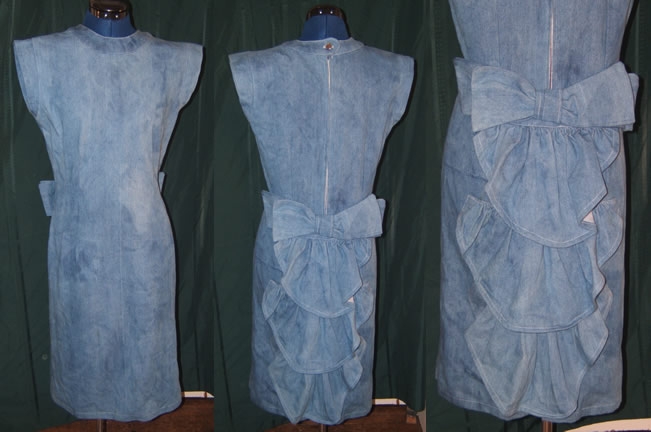 Mom's Bustle Jean Dress
Jean dress with tiered ruffles down the back.